President & Principal Consultant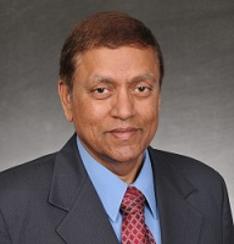 Sudhakar is a seasoned, team-oriented professional with 40+ years' experience in state-of the-art medical equipment planning, ME-IT      integration, project management, biomedical, and clinical engineering.  He is innovative and an analytical problem solver who understand the needs of mission-critical clinical departments and functions.  He brings a patient-centric approach to the project planning  and implementation.
As President & Principal Consultant, Sudhakar will oversee the planning and delivery of many medical equipment planning related healthcare projects in USA and abroad. He has a leading role in business development and training initiatives.
Sudhakar holds U.S. Board Certifications in Clinical Engineering (CCE), and Biomedical Engineering Technology (CBET).
He is active in the field of clinical engineering.  He is currently
Chair of Healthcare Technology Certification Commission (HTCC) that oversees the Certification in Clinical Engineering
Member of AAMI Credentials Institute (ACI) Board of Directors that oversees the various Certification Programs in HTM field.
Vice-President, New York Metropolitan Clinical Engineering Society (NYCMES)
He has presented numerous talks on Medical Equipment Management and Planning in USA and abroad. He is a professional member of American College of Clinical Engineering (ACCE), and Association for the Advancement of Medical Instrumentation (AAMI).
Sudhakar's previous experience includes Principal & Director of NY Equipment Planning at Shen Milsom & Wilke LLC, NEW YORK, General Manager of Equipment Planning Division at KJWW Engineering Consultants, Chicago, Site Director of Biomedical Engineering for New York Presbyterian Hospital/Columbia University Medical Center, one of the nation's top university medical centers, Director of Biomedical Engineering at Sparrow Healthcare System, Lansing, MI and more recently with KEO International Consultants at Doha, Qatar.
Back to About Page